Enjoy Financial Flexibility with Accounts Receivable Financing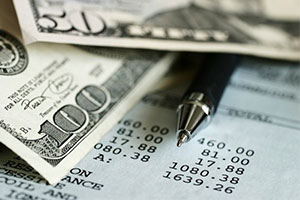 If you sell goods and services, you can increase your business's liquid capital with accounts receivable financing. Get the money you need from outstanding invoices and put it toward payroll, operating expenses, business expansion, or any other business expense.
How It Works
With accounts receivable financing and factoring, Starting Gate Financial purchases your AR invoices at a reduced price. We then take over responsibility for collection of the debt, and you get the money you need to run your business effectively.
Benefits of AR Financing
Financing receivables is a good option for new businesses and those that are experiencing financial difficulties. The loan decision and amount are based on your customers' credit and not your own. This type of financing carries a lot of other benefits, including:
Free credit insurance for qualified applicants
No fixed monthly payments
Access to funds in as little as 24 hours
No recourse
Freedom from loan review boards
No personal guarantees required
A bonus is that the amount of funding you receive may increase as your sales improve. You are not locked into one loan amount.
Contact Us
Call Starting Gate Financial today to learn more about accounts receivable financing and factoring and to get started with the loan application. Our team of financial experts is happy to answer your questions.