Commercial Real Estate Financing for Any Type of Business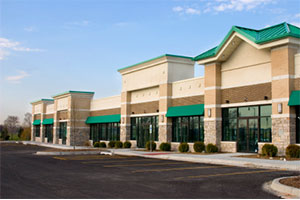 When you need a large commercial real estate loan, it's crucial that you work with a financial partner you can trust. At Starting Gate Financial, we take pride in giving our clients superior advice, first-rate products, and excellent customer service. We offer commercial real estate financing programs for almost any type of business, large or small.
Our Financial Products
Our commercial real estate loan programs can meet almost any financing need. Products include:
Bridge Loans
We offer bridge loans and hard money loans of up to $100,000,000. Interest rates are variable and go up to 14%. We offer interest-only amortization and loan-to-value (LTV) up to 80%.
Conventional Programs
Our conventional programs provide up to $100,000,000 in financing for mobile home parks, multifamily properties, and self-storage facilities. We offer loans for owner-occupied properties and stabilized investment.
Equity and Mezzanine Financing
This program offers customized financing solutions for investors with ample capital sources and high net worth.
HUD and FHA Loans
Borrow up to $50,000,000 with these fully amortized loans and enjoy low, fixed interest rates. Funds may be used to acquire or rehabilitate properties for multifamily housing, senior housing, healthcare facilities, and more.
International Financing
Starting Gate Financial offers structured debt and equity and mezzanine financing for many types of properties. We specialize in European and Eurasian markets.
Construction Financing
This program lets experienced investors secure permanent financing for large construction projects. Loans may range from $50,000,000 to $100,000,000.
CMBS Loans
We will finance up to $50,000,000 with fixed terms and low interest rates for Commercial Mortgage Backed Securities.
SBA 7a and 504 Loans
These loans come with 25-year repayment terms and competitive interest rates starting at 4.5%. Borrow for owner-occupied properties, flagged hotels, and non-flagged hotels.
Getting Started
Contact Starting Gate Financial today to learn more about our commercial real estate financing products. Call or fill out the online contact form, and one of our financial experts will be in touch.