Financing for Your Customer's Needs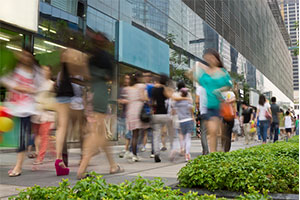 As someone who manages a business, you understand the importance of having the right capital when you need it to help you grow and expand. Just like businesses sometimes need to rely on credit to meet their needs, customers may also need to rely on credit at times to finance larger purchases they may not be able to fund out of pocket. If your business offers a product or service that comes with a large price tag, a great way to make your offering more accessible to your customers is to offer consumer finance options.
We offer several commercial finance options to make it easy to extend your customers credit when they need it, so you can focus on your operations and providing your product or service to as many customers as possible. With consumer financing, your customers can take advantage of several benefits, including:
Access to a revolving credit line
No waits, with quick, easy application processing
Secure and dependable financial services
The convenience of repaying their balance over time
Contact us today to learn more about how we can help set up your business with consumer financing. Our experienced professionals are available to answer any questions you may have and provide you with the right solution for your business.