Get the Tools You Need with Equipment Leasing and Financing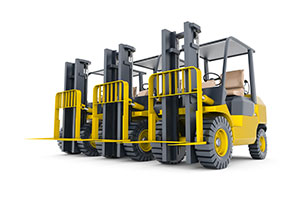 Running any type of business requires the right equipment and purchasing the tools you need can be costly. Starting Gate Financial offers equipment financing and leasing programs to help large and small businesses. Whether you need computer equipment, manufacturing machinery or construction equipment, we are here to help.
Equipment Financing
We have equipment financing packages for established businesses and for startups that carry the following terms and benefits:
Application approval in as little as 24 hours. Middle market and large tickets may take three to five days.
Low interest rates
Flexible payment structures
Up to 84 months to repay for companies that have been in business for at least two years
Up to $500,000 financing for middle market tickets. Larger tickets may qualify for more.
Little or no down payment required
No financial statement needed for loans up to $150,000
We also offer B, C, and D credit programs to support business owners who have struggled financially.
Equipment Leasing
Starting Gate Financial also offers equipment leasing programs for customers who prefer not to purchase equipment outright. Leasing confers many financial benefits, including:
Tax advantages
Increased cash access
No money wasted on obsolete equipment
Fixed, low monthly payments
Preservation of existing credit
Our leasing programs are tailored to your company or government entity and include the following financial products.
Government and Municipal Leasing
We have equipment leasing programs for state, federal, and local government entities. Our company works with public schools, the Armed Forces, public libraries, fire departments, and police departments.
Sale And Lease Back Programs
This program lets you use equipment you already own to increase working capital. We buy the equipment from your company and lease it back to you. You make low monthly payments, and equipment ownership transfers back to you at the end of the lease.
Contact Us
Reach out to Starting Gate Financial to learn more about our equipment leasing and financing programs. Our financial experts will provide more details.