Grow Your Business With Franchise Financing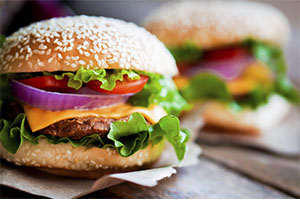 Running a franchise is a great way to dive into the world of business ownership. You get support in running your sandwich shop or retail store by buying into an established market. Starting Gate Financial offers franchise financing products that can help you with a number of expenses, including:
Real estate purchases
Remodeling
Equipment
Refinancing
Acquisitions
New construction
Our financial packages help you to achieve your franchise ownership goals and build a successful business.
What We Offer
Our loans come with excellent terms and benefits to help you get the most out of your investment. With our financing, you can enjoy:
Interest rates as low as 6%
Up to 25 years for repayment
Up to 90% loan-to-value (LTV)
No penalties for pre-payment
Rapid closing and commitments
Starting Gate Financial works with first-time business owners, as well as experienced franchisers. Our loans can give you the working capital you need to cover immediate and future expenses and to increase your profitability.
Start Today
Contact Starting Gate Financial to ask one of our financial experts about our franchise financing program. A member of our team will be happy to answer your questions and to guide you through the quick pre-qualification process when you are ready. The consultation is free and you are never obligated to apply.