Healthcare Financing for Your Business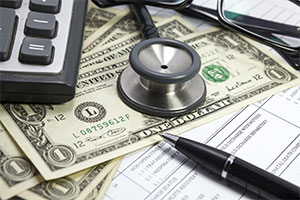 When you're busy running a medical practice, you want to have access to the credit you need when you need it, so you can avoid disruptions to your practice and minimize patient inconvenience. We offer healthcare financing options to give your business the working capital you need to keep the doors open and your patients happy. Whether you need improvement loans ,expansion loans, working capital, practice acquisition loans or equipment financing, we have the right loan for you.
Working Capital
Working capital provides your business with funding for whatever your business needs and comes with generous repayment terms up to 72 months, no upfront payments necessary and no financials up to $75,000 and full financials for loans up to $250,000.
Medical Equipment Leasing
If you run a medical practice, then chances are your office contains medical equipment. If something breaks, you need it replaced immediately, which is where you can take advantage of medical equipment leasing, which gives you several repayment options and up to 50 percent of soft costs covered.
Practice Acquisitions
If you're looking to expand your business through acquisition or buying out a partner, our practice acquisition loans can make it happen.
Contact Us Today
To learn more about our suite of healthcare financing options, contact us today. We'll be happy to provide you with more details about our loans and help you determine which one makes sense for your practice.