Grow Your Business With a Cash Advance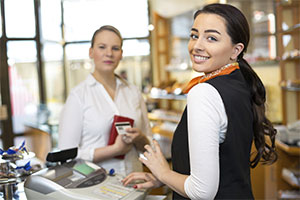 If your company's success rests on the volatility of your local market, a merchant cash advance can help. This kind of advance is also helpful for seasonal businesses that might struggle to make ends meet during the off-season. At Starting Gate Financial, we understand the important of these cash advances and making them easy to pay off. Here are some of the benefits of working with us.
The Money You Need When You Need It
Starting Gate Financial strives to make our merchant cash advance as easy to apply for as possible. The funds you receive can be used for anything your business needs, including advertising, new inventory, hiring staff and repairing equipment. Our plan includes the following perks:
Minimal paperwork
No loss of equity
No closing costs or application fees
No fixed payments
No collateral required
How We Make Advances Easy
Monthly payments can be a hassle to keep up with. That is why Starting Gate Financial uses an easier method of payback for your advance. We work through your merchant transactions to pay your advance back over time. We can work with all major credit companies, including Discover, MasterCard and Visa.
Find Out More
If your business needs cash now, contact Starting Gate Financial to speak with a financial advisor. We would love to show you how we can help your business grow.