We Make Purchase Order Financing Simple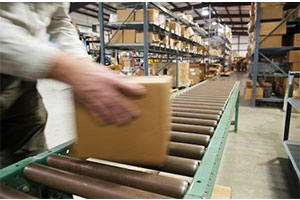 Growing your business can be difficult, especially when you are struggling to finance large orders while creating new product. Purchase order financing at is designed to alleviate those concerns and help you concentrate on what is most important, your customers. At Starting Gate Financial our team of associates is dedicated to helping you with the financing you need to take your business to the next level.
Why Use Purchase Order Financing?
Purchase order financing can be extremely advantageous for your business. Here's why:
Increase profits by fulfilling large orders
Execute orders in a timely manner
Free up business capital for other critical business operations
Grow customer base without falling into debt or pulling equity from your property
Create a way to get quick funding for all your business needs
Whether you supply goods and services locally or your company is involved in exporting and importing, we have the means necessary to assist you with your purchase ordering. Starting Gate Financial associates excel at creating letters of credit for domestic trade transactions and import and export purchases, and also fund work in process orders.
Lets Get Started
When you need purchase order financing to complete a large order quickly, contact Starting Gate Financial. We are ready to assist you with your order and get your business the financing it needs.