Does Your Small Business Need a Loan?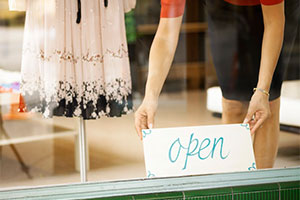 Does your company need a small business loan? If you do, Starting Gate Financial has you covered with our financial solutions for your company. We can process your application and help you receive a loan through the Small Business Administration so your company can continue providing services without worrying about financials.
Areas of Use
There are loans that have some restrictions pertaining to specific industries or limitations on the ways in which the funding can be used, such as healthcare loans or funding for commercial properties. However, our goal is to help small and medium businesses across all industries by providing financial assistance. As such, these business loans can be used for everything from hotels and childcare centers to veterinary practices and gas stations. They can also be used for the following purposes:
Construction
Refinancing
Purchasing property
Remodeling or renovation
Details of Our SBA Loans
Whether you need to purchase equipment or property, our loans can help. The cash flow of your business is the deciding factor in determining your loan amount. This includes both how your business manages it and how much you generate. Details of the loan are as follows:
80% to 90% LTV
Terms lasting 15 and 25 years
48-hour pre-qualification period
Amortization
Maximum amount of $5 million
Variable and fixed rates
No ballooning
We offer both 504 and 7a programs to help support a variety of businesses. When you give us a call, our representative can help you determine which program is ideal for your business needs and provide more specific details of the loan.
Get Pre-Qualified Today
If your business needs a small business loan to continue to grow and succeed, contact us today. We can get you started on the fast pre-qualification process and help you understand the details of the loans provided by Starting Gate Financial when you give us a call and discuss your business needs with us.