Benefits of State Income Commercial Real Estate Loans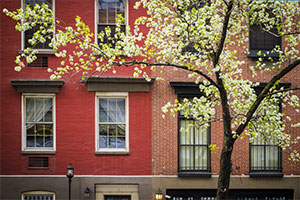 If your business holds valuable property but you have been turned down for loans due to past credit difficulties, a stated income commercial real estate loan may be the solution. This financing option looks at the value of your property and de-emphasizes your credit history, making it a great option for owners of apartment buildings, restaurants, warehouses, and other types of real estate. As long as the property's value covers the cost of the loan insurance, mortgage, and taxes, you may be approved for the loan.
Benefits and Requirements
Applying for a stated income commercial real estate loan requires far less paperwork than applying for a traditional loan. As a result, applications are approved more quickly, and borrowers enjoy faster access to funds. The money you get from this loan could be used to consolidate or refinance existing debt, upgrade the property, buy new real estate, or increase working capital. Other benefits include:
Open to many property types
Loan amounts up to $500,000
25-year amortized loans with fixed interest rates
Up to 65% loan-to-value (LTV) for retail, warehouse, self-storage, auto service, and office properties
Up to 70% LTV for one-to-four-unit, non-owner-occupied investment properties
Minimum credit score of only 600
If you have a credit score over 700, you may qualify for up to 75% LTV on mixed use and multifamily properties that have five or more units. You will need self-employment documentation or a W-2 form to complete the application. If approved, you may be able to close on the loan in less than three weeks.
Learn More
Contact Starting Gate Financial to learn more about our stated income commercial real estate loans. A member of our team will give you more details and help you determine whether this is the right loan for you. Call or fill out the online contact form and one of our representatives will be in touch.